Speakers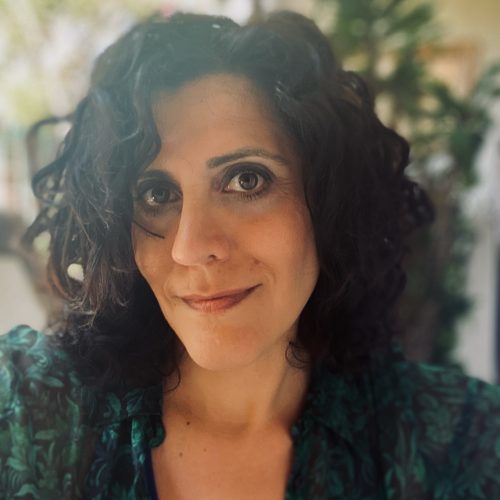 Volunteering Victoria is delighted to announce that Ruby Hamad will be the opening keynote speaker at the 2022 State Conference.
Ruby Hamad is an author and academic currently completing a PhD in media studies at the University of New South Wales, where she is analysing media coverage of Western women who joined the Islamic State. White Tears/Brown Scars, her best-selling debut book traces the role that white womanhood and feminism have played in the development of Western power structures. Published in North America, Europe, and South Africa, as well as Australia, her book has become a global flashpoint for discussions of race and gender.
Prior to her academic career, Ruby spent five years as a columnist for Fairfax Media's flagship feminist portal Daily Life. Her columns, analysis, literary reviews and essays have also featured in Australian publications The Saturday Paper, Meanjin, Crikey and Eureka St, and internationally in The Guardian, Prospect Magazine, The New York Times, and Gen Medium. She has been invited to deliver speeches and workshops on feminism and race locally and internationally, including at the Cambridge Public Library in Massachusetts, the Bill Gates Foundation, and the Victorian Women's Trust in Melbourne.
Ruby will also be joining a panel discussion at the conference after her keynote address.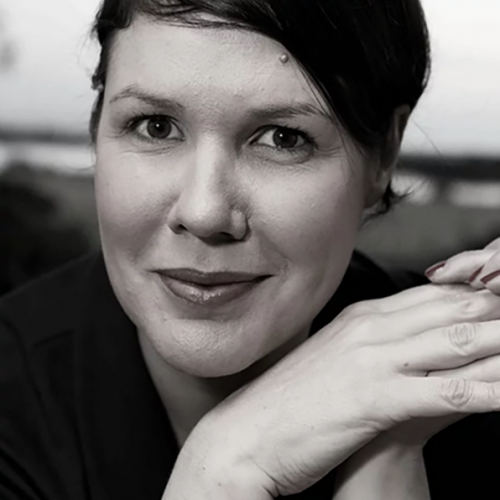 Volunteering Victoria is also excited to announce that Julia Keady, Founder and 'Chief Cheerleader' of The Xfactor Collective will MC this year's conference. Julia has been part of the Social Impact Sector in Australia for 13 years. She is an active contributor and at the forefront of many movements in philanthropy: women's philanthropy, collective giving and giving circles, SME business giving, social enterprise and rural and regional rejuvenation.
Julia has worked alongside hundreds of social changemakers across Australia and around the world. She was the inaugural CEO of Australian Women Donors Network, ran a consultancy, and has a Master's in Social Impact from Swinburne University. She is a director of Australian Centre for Rural Entrepreneurship (ACRE), and a Coach/Mentor with the Women's Business School.
Julia is a skilled and passionate writer, speaker, MC and facilitator. When she is not helping others achieve their social mission, she shares her life with a fellow social justice warrior and their son.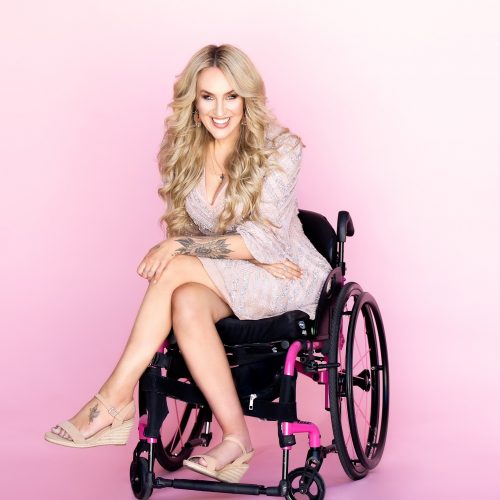 After a pool accident made her a quadriplegic just before her 21st birthday, Rhiannon's big plans for the future were suddenly put on hold. Understandably, she initially struggled to come to terms with her diagnosis of never walking again, but Rhiannon's tenacious drive and determination saw her set out to prove the doctors wrong.
Rhiannon started a spinal injury rehabilitation charity and recovery centre called The Next Step, became the Napoleon Makeup Academy's first ever quadriplegic graduate, launched her own freelance makeup business, grown an impressive blog and social media following and forged a career as a motivational speaker and became the first female on wheels to dominate the catwalk at the 2019, Melbourne Fashion Week.
Channelling her vivacious energy and passion for living life on her own terms, Rhiannon has become a highly sought-after speaker, sharing her story at schools, corporate events, small businesses and workshops. Rhiannon authentically speaks about the journey that has not just led her from grief to goddess, but to where she is today. A total girl boss and a practising Life Coach, Rhiannon openly speaks about how she overcame her own heartbreak and mental health related issues due to her public marriage breakdown, while delivering her take on the power of positivity, goal setting and most importantly how to make sure those goals are achieved and your cup is always full!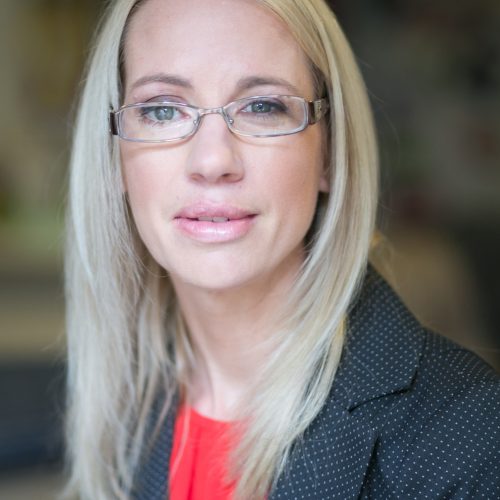 Emma Gee is an acclaimed International Inspirational Speaker & Author, offering her thoughts and solutions on person-centred care and resilience through her keynote presentations, workshops and consultancy. With a background in Occupational Therapy and as a Stroke Survivor, Emma is a renowned expert and a living example of that it takes to step in another's shoes and truly bounce back in life. Through her inspiring presentations, Emma is able to both captivate and challenge her audiences to consider what IS possible in their own lives.
Learning to speak again post-stroke, and realising the importance of sharing her story to help others, were the catalysts for Emma taking on speaking professionally. Today, and thousands of presentations later, Emma as an Inspirational Speaker has incredibly broad client group: from healthcare (associations, hospitals and rehabilitation facilities); businesses & corporate events; community organisations; through to educational facilities. She has also just published her first book entitled Reinventing Emma.
Emma is passionate about enhancing person-centred service delivery and resilience in the lives of all she works with and promises to leave her audiences inspired to bounce back and step up. Emma Gee's signature phrase is "that it's not what happens to you that matters, it's how you choose to deal with it!" will see her audiences moving past life's hurdles to what's possible.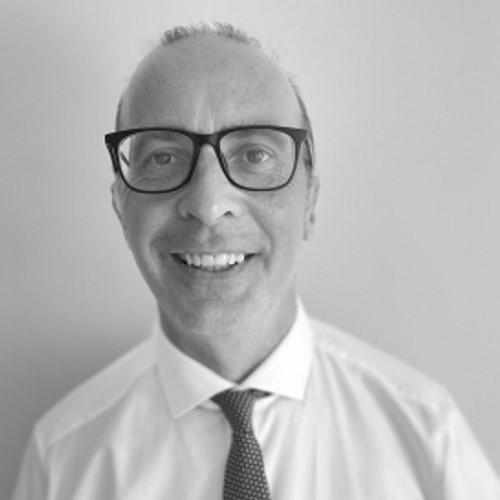 Over his career, Martin has been a volunteer, hands-on manager, leader, researcher and consultant, working across small grassroots organisations through to senior management roles with large social purpose organisations and the Federal government - including leading the Office of the Not for Profit Sector and establishing the Australian Charities and Not for Profit Commission (ACNC).
Martin is a skilled and highly regarded presenter who has spoken at conferences across Australia and in sixteen countries, as well as written over 200 articles, research papers, blog posts and book chapters on the subjects of leadership, change in organisations, community engagement and volunteering.
He believes that people are the key to an organisation's success and he is passionate about ensuring that staff (both paid and unpaid) have mutually beneficial relationships and contribute to making lasting positive change. In his spare time, Martin also volunteers to support cancer research, MS and homelessness and poverty alleviation in Australia, Scotland, Thailand and Uganda.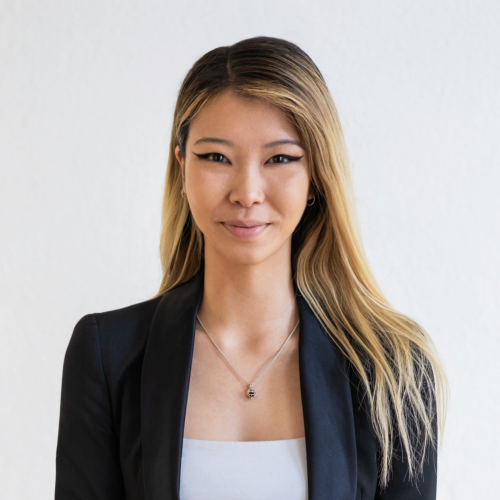 Emily (they/them) endeavours to co-create a world for all people, regardless of background, identity, or neurodiversity. They have a diverse volunteering portfolio, focusing on intersectional and marginalised communities. Through peer support, Emily uses their lived experience of being a culturally diverse, LGBTIQA+, and neurodiverse young person to connect with and advocate for other diverse people.
They consistently are seeking new opportunities to co-design a future where diverse lived experiences are valued and respected. They were recently awarded the 2021 Mental Health Advocate of the Year, 2021 Youth of the Year, and the 2020 Young Non-Binary Person of the Year.
Emily will be presenting a workshop on 'Social Technology: The Future of Volunteering' at the 2022 State Conference.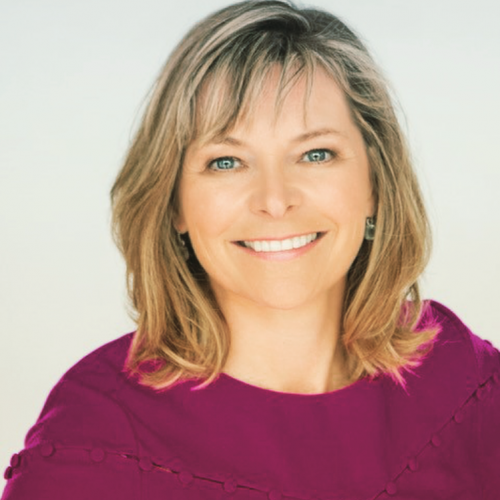 Tamsin Jowett is currently President of Aspergers Victoria, guiding an in-depth strategic review to embrace the changes in the emerging NFP landscape. Sustainable for-purpose organisations are essential as well as future readiness. Tamsin's vision is to empower and highlight the wonderful, often unappreciated abilities of our Aspergers community.
Tamsin has governance experience on Boards, with BP and as a lawyer/advocate. This combines with her Communications and CSR background to form a powerful skill mix helping to improve purpose driven performance. Her natural advocacy approach supports facilitating change, including sitting on the Autism Inquiry Group with DHHS.
Tamsin's coaching experience with Aspergers helps support our community through the challenges experienced.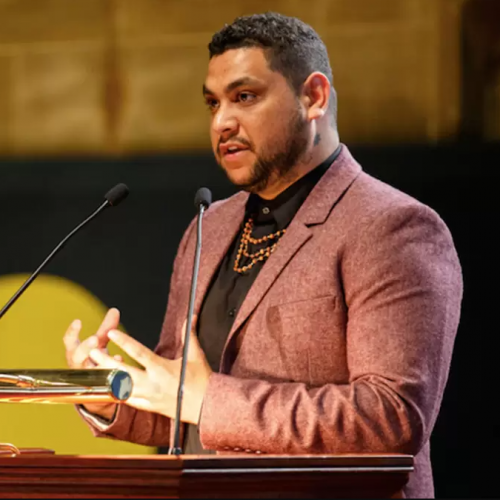 Todd Fernando is a descendant of the Kalarie peoples of the Wiradjuri nation and identifies as queer with pronouns he/him. Todd is the Victorian Commissioner for LGBTIQ+ Communities - the second person to fill this groundbreaking position. In this role, Todd provides high-level strategic advice to the Victorian Government on the development of policies, services and programs to meet the needs of LGBTIQ+ communities. Todd is a leading expert in reforming social policy and cultural safety frameworks in public and private sectors across Australia. Todd is recognised as a strategic thought leader, with a commitment to improving outcomes and opportunities for all Australians.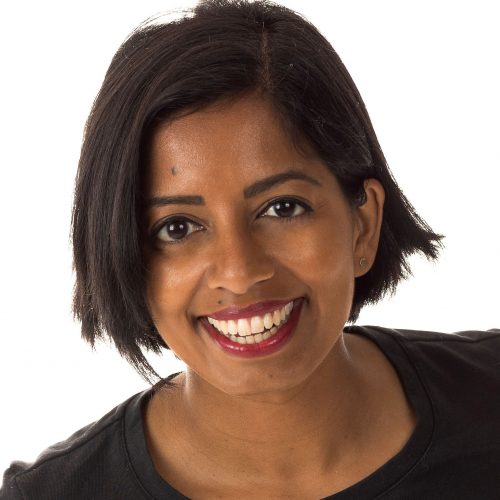 Sashi is a comedian and former refugee lawyer. She featured on the 2021 UK Funny Women Awards 'Ones to Watch' List and sold out her group shows at the Melbourne International Comedy Festival (Breast of the Fest 2021, Good Ghouls 2022). Her first solo show will debut there in 2023.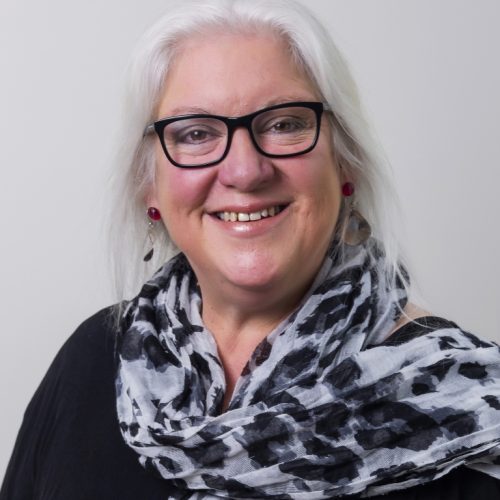 Viv has been CEO of Eastern Volunteers for the past 6 years and in that time served as Chair of the Victorian Volunteer Support Network and on the Ministerial Taskforce in the development of the Victorian Volunteer Strategy.
Viv is a social worker by trade and a strong advocate for the recognition of integrated volunteer and paid workforces in the delivery of services to the community. Viv has always managed integrated workforces whether in family support services or Playgroup Victoria with 3500 community playgroups or in early HIV/AIDS health promotion engaging the LGBTQIA+, substance using and sex working communities.
Viv is a passionate believer in place based strategies to address social and community issues and opportunities. Viv has a professional background in practice and executive management across the early years, child and family and primary health and is a marriage celebrant, family historian and a new loud and proud grandma.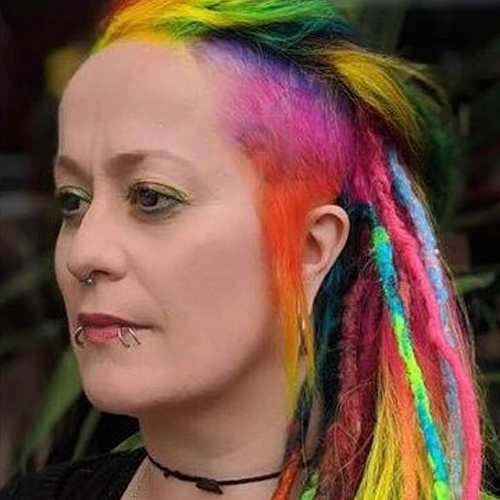 Hailing from New Zealand, and the Volunteer Coordinator for the Victorian Aboriginal Legal Services, Dayle has worked for several Australian NFP organisations that have a strong volunteer base. These include PartnerSPEAK, The National Homeless Collective, the Melbourne Period Project, The Jesuit Social Services, Bridge Darebin, and Lentil As Anything.
Dayle started her volunteering journey as a child, as a 'helper' at the Riding for the Disabled in New Zealand. She has volunteered in various areas since, including food relief, coaching hockey, horse riding and cricket, managing NFP organisations social media pages, op shop volunteer, sitting on many committees, animal welfare and as a community radio announcer.
A firm believer in giving back to the community, Dayle would love to see volunteering made compulsory within the business sector.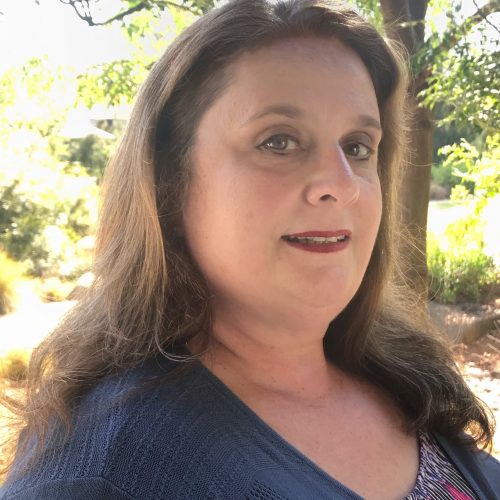 Marg is the Volunteer Program Manager for Zoos Victoria, which has over 850 volunteers across Victoria.
Previously, as an advisor to the Department of Veterans' Affairs, she helped to establish a network of programs targeted at decreasing social isolation. This resulted in a network of over 45 clubs across Victoria all run by volunteers with the assistance of DVA.
Her background is in health, having worked in aged care for many years, she developed a Cognitive Activity Program resource to provide mentally stimulating activities for people in residential care.
A member of Rostrum Victoria, she assists with the organisation's Voice of Youth competition promoting the benefits of developing public speaking skills to Secondary students.
Rory Sackville has been working in the Corporate Social Responsibility sector for over 12 years. Currently he is a Client Relations Manager at Good2Give – a not-for-profit that makes it easy for businesses, their employees and customers to support the communities and causes they care about. Good2Give provides innovative technology solutions to help businesses, donors and charities connect. He works with corporates such as Australia Post, Rio Tinto, REA Group, Toyota & Reece on their corporate giving programs.
Prior to Good2Give, he was a Social Impact Specialist at RACV managing community partnerships, local donations programs and corporate volunteering as well as leading Social Impact reporting and analysis.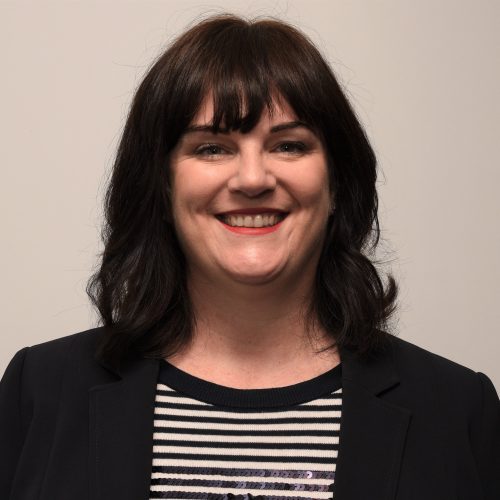 Bronwen is the current Chairperson on the Volunteering Victoria Board. An advocacy and government relations expert, Bronwen has consulted to diverse industries including agriculture, education, health, community services and Indigenous groups. Previously, she has represented the Australian Government at the World Trade Organisation and United Nations in Geneva, working on multilateral trade negotiations.
Bronwen currently heads the National Growth Areas Alliance, representing 21 Councils in the fast-growing outer suburbs across Australia. She coordinates a national research program and advocates for improved policies on infrastructure, population distribution and urban planning. She has worked in corporate volunteering and participated in a range of volunteering activities in both metropolitan and regional settings.
Bronwen has postgraduate qualifications in Public Relations and corporate governance and is a graduate of the Leadership Ballarat and Western Region program. She has over a decades' experience as a Non-Executive Director including with GWMWater, Wimmera Development Association, Volunteering Western Victoria (now Centre for Participation) and Regional Development Australia - Grampians.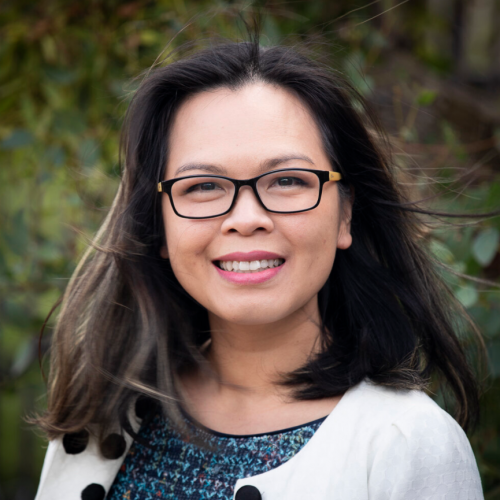 Thu-Trang is the CEO of Volunteer West. Thu-Trang also serves as a Commissioner on the Victorian Building Authority Board, a member of the Ministerial Taskforce for Victorian Volunteer Strategy, a Board Director at Good Shepherd Australia New Zealand, and a Regional Advisory Council Member with the Victorian Multicultural Commission.
Thu-Trang began her career as a commercial and information technology lawyer in Sydney. She has been able to combine her social justice values and strategic leadership work over the past two decades across Australia and overseas, in organisations such as Gilbert + Tobin Lawyers, Vodafone, Equitas, Oxfam, University of Melbourne, and the Victorian Government. She also founded a social enterprise in Vietnam.
Thu-Trang is at the latter stage of her doctorate examining wise practice in public administration, what it looks like and its enablers and barriers, including a novel look at wise leadership in public management.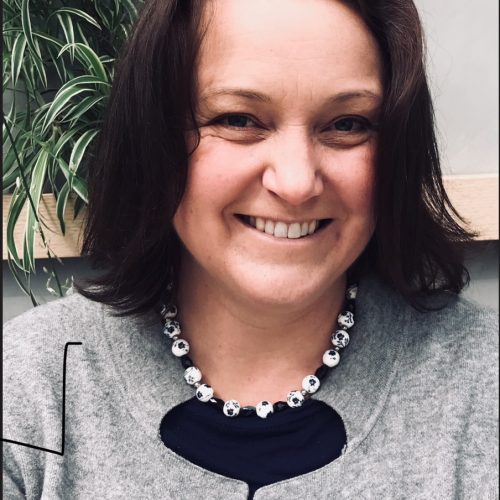 Lisa has been the CEO of Volunteering Tasmania for the past 3 years. She is committed to evidenced-based decision making and advocating for the rights of volunteers and the needs of volunteer-involving organisations in Tasmania. She is passionate about the need to professionalise the volunteer sector to provide better support for volunteers and volunteer managers.
Lisa is committed to contemporary practice, and working closely with government, organisations and volunteers in Tasmania to celebrate and promote the economic, cultural and social benefits of volunteering.
Prior to her role at VT, Lisa was strategic partnerships manager at the Tasmanian Council of Social Service and has worked in the community sector for 9 years.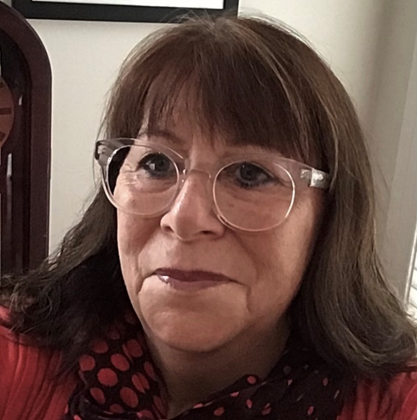 Gillian has been managing volunteers for over 30 years in various roles. After completing several tertiary courses in Residential Care and Community Sector management, she became a staff training officer in a large residential institution for Adults with an Intellectual Disability based in Queensland. Gillian worked in this field for over 10 years, as an advocate for the social needs of young adults with disabilities. This is where she first experienced the joys of working with volunteers, matching them to clients and experiencing both the client and volunteer build positive and rewarding relationships.
Two children later, several community-based positions coordinating volunteers and a big shift from Brisbane to Melbourne found Gillian moving from the disability area to the health sector.
Gillian now has worked for over 20 years as the Manager of Volunteers with Alfred Health, managing over 400 volunteers and in a variety of settings within The Alfred and Caulfield Hospital, as well as advising research staff on volunteering issues.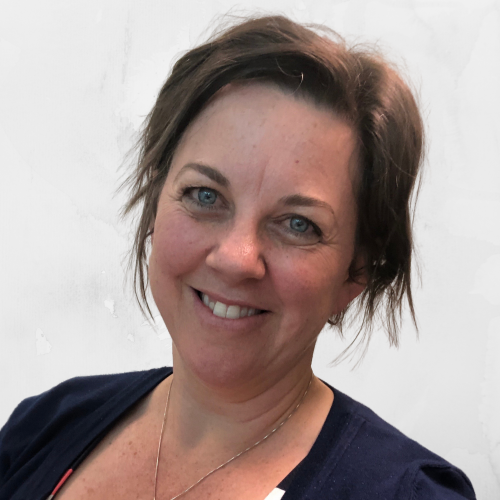 Tracey O'Neill, CVA, is committed to working with leaders and organisations to harness the passion of communities to change the world. With 20 years' experience as a leader of volunteer engagement, as well as leadership roles with the online journal Engage, and national and state volunteer strategy development, she is tireless in her work to elevate the profession of Leadership of Volunteer Engagement.
Tracey will be presenting a workshop on 'Flipping the Narrative to Remove Barriers to Volunteering' at the 2022 State Conference.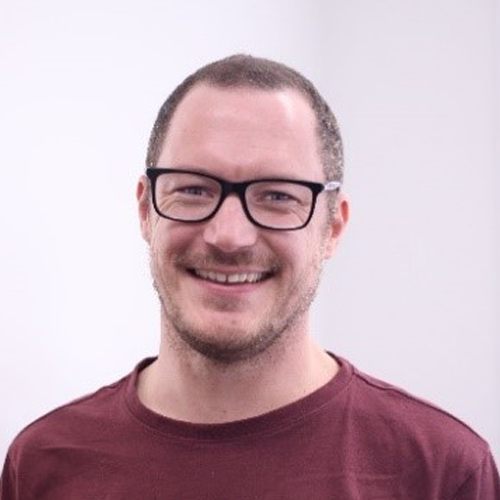 Sam Champion is the Participation & Development Manager at Youth Affairs Council Victoria (YACVic).
Sam overseas the engagement and participation of young people across the varied work of YACVic, the peak body for young people and those that work with young people in Victoria. He supports the youth sector through delivering training on youth participation and the Code of Ethical Practice. Sam also coordinates the Youth Participation Practice Network (YPPN) a community of practice for workers across Victoria supporting young people in youth participation, engagement and empowerment roles.
Sam will be presenting a workshop on 'Supporting Youth Engagement and Youth Leadership' at the 2022 State Conference.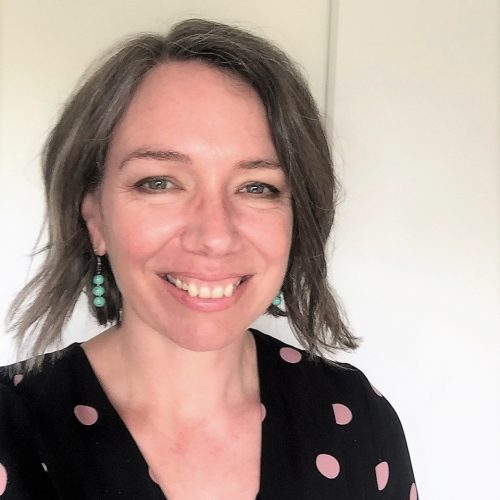 Tara Cantwell has lived and breathed Volunteer Management for the past 24 years in disability, health, council and aged care settings. She is a passionate trainer and speaker, and is currently working with the Boroondara Volunteer Resource Centre to help promote diversity and inclusion in our volunteer programs.
Tara will be presenting a workshop on 'Disability and Inclusion: Success with 6 Key Factors' at the 2022 State Conference.